Lipomassage Cellu M6 Integral
SLIM, FIRM, RESCULPT & SMOOTH
71% Firmness, 5.2 cm fat Reduction, 67% cellulite smoothed, No side effects
Overall effectiveness and visible results in just 3 sessions
Book An Appointment
What is Lipomassage Celly M6 Integral?
For this reason, since 1999, LPG has had its own scientific committee (Comité Scientifique International de Recherche, or CO.S.I.RE.) composed of renowned experts and university hospital teams from around the world: researchers, surgeons, oncologists, orthopedic surgeons, doctors, dietitians, dermatologists, gynecologists, phlebologists, physiotherapists, physical rehabilitation technicians, and more. Much objective data has been collected through increasingly sophisticated evaluation techniques: soft tissue ultrasound and NMR analysis, Laser Doppler micro-circulation analysis, micro-lymphography, opto-electronic volumetrics, histological analysis of fibroblast activity in animals and humans, adipocyte function micro-dialysis and DNA chip analysis, etc. Today, LPG has 145 scientific studies to back up its claims.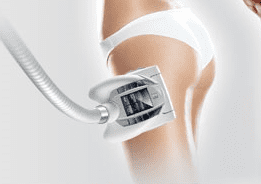 Lipomassage Cellu M6 Integral Benefits
Since its creation and through state-of-the-art technology, Lpomassage Cellu M6 has dedicated itself to providing men and women of all ages with natural cell, tissue, joint and muscle treatments to improve their health and well-being.
For this reason, Lpomassage Cello M6 Integral works closely with health professionals from all specialties in order to develop treatment protocols dedicated to numerous indications in different areas of intervention: severe burns, senology (mastology), geriatrics, angiology, orthopedics, gynecology, etc.
These gentle, non-pharmaceutical techniques are continually being perfected and ensure patients receive comprehensive care for effective rehabilitation.
Fat Reduction
With the new patented Alliance treatment head, Endermologie makes it possible to target and slim specific areas resistant diet and exercise (Arms, Back, Stomach, Waist, thighs, etc) while precisely to the needs of each type of skin.
The balance between the production and elimination of fat is maintained through a natural process carried out by cells called adipocytes. Even with a perfectly healthy lifestyle, the activity of these cells tends to slow down over time, leading to an acceleration of fat storage and a compression of blood and lymphatic vessels.
In just one treatment, Endermologie stimulates the slimming cells( adipocytes)and reactivates the natural release of fat, even the most resistant to physical exercise and diet(+70%). Simultaneously, the mechanical action of the treatment head is firming skin to give it back its firmness and tonicity.
Treatment intensity is optimized, in total respect of the body and skin.
After just 3 session, the figure becomes Wight loss, slimmer, and fat disappears exactly where desired ) -3.4 cm Or 1.339 inches around the waist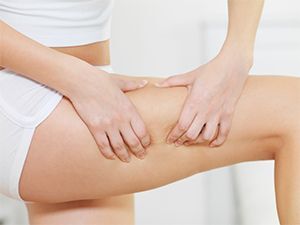 Treats Cellulite
Smooth Cellulite
Cellulite, which affects 90% of women (even the thinnest and most athletic), is the result of both fat storage in adipocytes (fat cells) and of water retention in the body. As the adipocytes grow, the connective tissue that contains them pulls on the skin surface and deforms it. At the same time circulation is blocked, and toxins accumulate. That is when cellulite appears, creating the inevitable aspect.
Cellu M6 stimulates the skin and fatty tissue to soften them and make them less fibrous. At the same time this stimulation helps to release fat and to activate blood and lymphatic.
Aqueous Cellulite
This type is cause by water retention due to poor blood and lymphatic circulation. It is important to drain toxins and reactive circulatory exchange.
Adipose Cellulite
This type of cellulite is often associated with weight. It is necessary to stimulate natural fat release.
Fibrous Cellulite
This type is harder to get rid of because it has been present for a long time, is compact and often painful. The tissues must first be softened before fibrous cellulite can be removed.
After just 3 sessions, cellulite is reduced (67%), giving way to smoother, softer skin.
Lipomassage By Endemalogie cellu M6 Integral
Is an exclusive technical outfit that allows for deep connection and optimal visibility of tissue during treatment.
Light and breathable, this personal outfit permits a more intense impact and ensures a perfectly comfortable treatment.